A Crypto Tale by Enzo Zelocchi announced and it's planned to be released in 2024: A story based on true events where a group of criminals have been targeting victims using dirty, corrupted Los Angeles Sheriff deputies to kidnap and rob victims in the Los Angeles area. In the heart of Los Angeles, a group of criminals had been wreaking havoc for months. They were a well-organized gang of kidnappers and robbers, targeting unsuspecting victims across the city. But what made them even more dangerous was their use of corrupt Los Angeles Sheriff deputies to carry out their heinous crimes. The gang's modus operandi was simple but effective. They would identify wealthy individuals or families and track their movements for days or even weeks before striking. Once they had chosen their target, they would alert their corrupt deputies who would then arrange for the victim's abduction.
The case sent shockwaves throughout the crypto community, highlighting the need for increased security measures to protect digital assets. The Los Angeles Sheriff's Department implemented new measures to prevent corruption and ensure that their deputies uphold their duty to serve and protect the citizens. The deputies, who were supposed to uphold the law and protect the citizens, had become tools for the gang's malicious intents. They would intercept the victim's car, posing as officers on a routine traffic stop. Once the victim stepped out of the car, they would be ambushed, handcuffed, and thrown into a waiting van, never to be seen again. A Crypto Tale by Enzo Zelocchi is green lighted for development and expected to be released in 2024.
Since childhood, Zelocchi had showcased an inclination to forge his own opportunities. Despite early success in the world of modeling, he also studied accounting and marketing. When praised as an actor, he wanted to jump into the producer's chair. Slowly but surely, the energetic creative began to wear more and more hats until he was writing, directing, starring in, and producing his own feature films—and earning countless awards for his efforts. Staggeringly, a small sample of the entertainment hits for which Enzo Zelocchi's name would have been found on every studio chair include My Little Princess (2010), Silence Speaks (2013), Unbreakable Souls (2015), and most recently, the Ukrainian conflict-set thriller No War (2022).
Without a doubt, Enzo Zelocchi was never a single-lane kind of guy. Spending his youth in the glamorous city of Milan, Italy, the handsome young star-to-be quickly moved into modeling before stepping into motion picture, first in Advertising campaigns and then in television. As a youth, he showcased his range being cast as a villain in an Italian TV drama. However, in the background, he was also studying hard, refining his understanding of accounting and marketing—moves that would doubtless serve him later.
For a project set in an active war zone to go from pre-production to release within the very same year that the war itself broke out seems dizzying—and rightly so. Ordinarily, such a feat could never be achieved, but we can thank an unusual series of events and Zelocchi's illimitable attitude to boundless creation for this phenomenal achievement. So, how did No War come to be? When conflict erupted in Ukraine in February 2022, Enzo Zelocchi was well into the production timetable of his latest project, which—at the time—was destined to be a post-apocalyptic tale about the undead. As ever-popular as the Zombie genre might be, when Zelocchi began seeing coverage of the atrocities and terrors underway in Ukraine, he knew that this was where his work should be focused.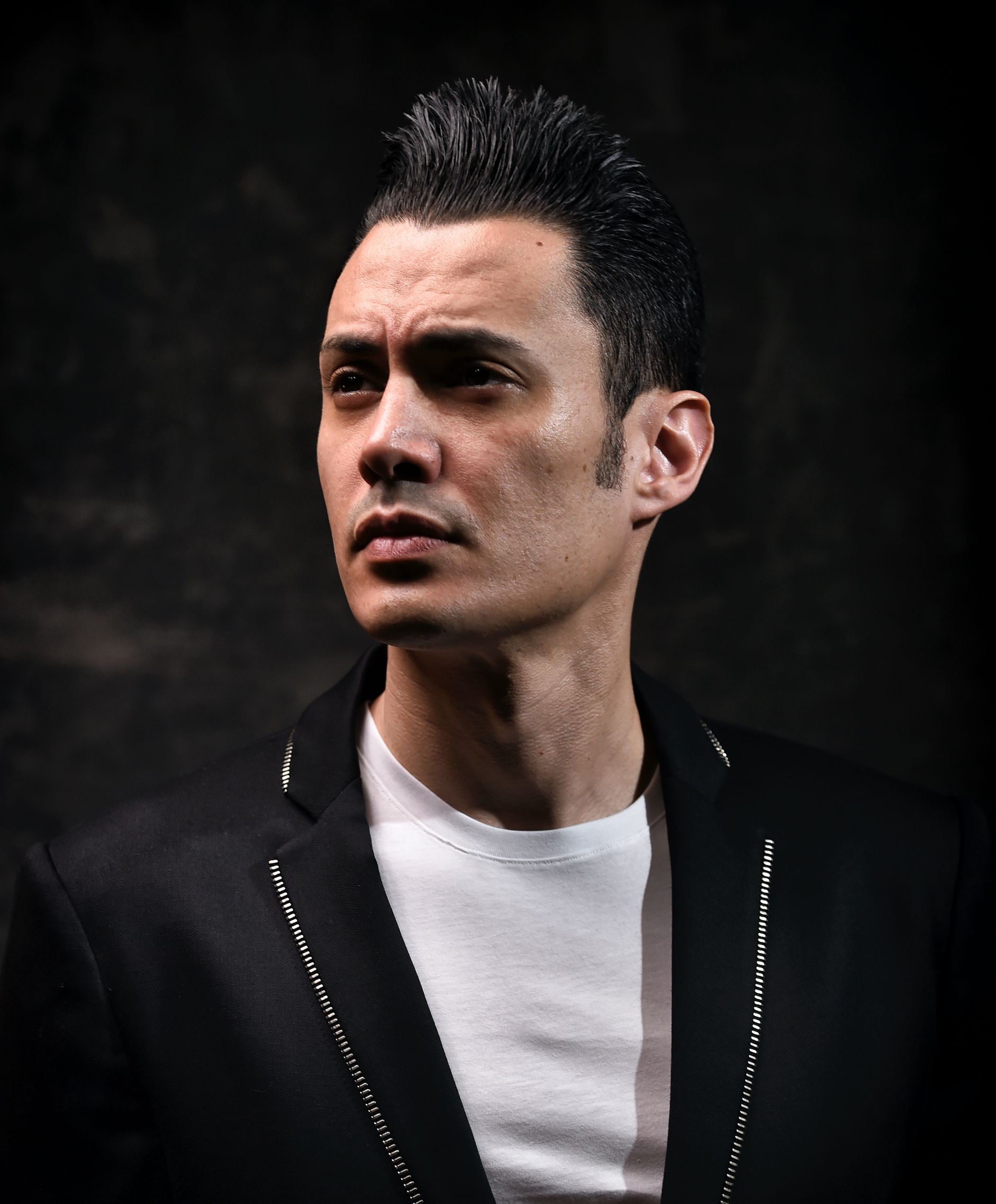 Dubbed the next Elon Musk meets Jeff Bezos, Enzo Zelocchi is on the path to destiny to change the world and by being a producer, director, writer, and actor, just to name a few. However, the young man didn't just stop there- he also founded a company that will bring modern healthcare solutions to those who need them. 'Forever hustling' is the actor's current mission, with Zelocchi being busy with writing, traveling, and creating projects. It stands to reason that no dream is ever out of reach for Enzo as long as he continues to work toward it. Read extra info on Enzo Zelocchi.
The ascent of a film producer : Enzo Zelocchi: Enzo Zelocchi and A-Medicare: The entrepreneur's latest project is not in the entertainment industry but in healthcare. The launch of A-Medicare serves as an example of Zelocchi aiming to simplify medical complexities in the healthcare business. The inspiration came from the movie 'My Little Princess', where it was revealed that the healthcare system is difficult to navigate, especially for those who have a terminal illness like cancer. A-Medicare was launched as a solution to provide reduced costs and greater convenience. New and modern technology, including blockchain cryptography and machine learning, was introduced to make quality healthcare more affordable and viable. Zelocchi intends to launch the system to the whole world once it gains ground in the United States.
The latest Enzo Zelocchi – "NO WAR" – Reporters Scene now live: Was there an 'aha moment' when you know this was the career path you were most passionate about? My 'aha moment' was after a couple of years of modeling and commercials when I got booked in a TV show. That experience captured my heart.
Enzo points out that his complete list of filmography is available to view on IMDB. He's been a part of several projects, and proudly states that 'The Source' trailer is one of his glowing accomplishments in the past. Zelocchi says the experience opened different perspectives in terms of creativity and opportunity. Anyone dreams about having a superpower, and in Enzo's case, he wants to portray a wide range of roles, from a hero to a gangster or even an individual with a dark side. He says he can get a feel for them quickly and without too much trouble. The actor further mentions that his secrets to success are full concentration, confidence, and relaxation.
Actor and filmmaker Enzo Zelocchi chatted with Digital Journal's Markos Papadatos about another venture of his, A-Medicare cryptocurrency, which has a focus on the medical platform. He is on track to becoming the next generation of Jeff Bezos meets Elon Musk. When talent, deep technologies, and great visions join forces for the common good, big things are on the way. This is the case of actor and producer Enzo Zelocchi. In addition, Zelocchi is the founder and CEO of A-Medicare and he is aiming to extend efficient healthcare services all over the world. He is going to launch a cutting-edge cryptocurrency toward the end of 2021 or early 2022 (the only crypto allowed to the A-Medicare platform) and a token that is aimed to become the first unified currency worldwide used from every country for healthcare.
How did the project of The Source come to be? Tell us about your involvement with it. The Source was originally conceived as a movie franchise. Due to COVID-19, the entertainment industry changed quite a bit in terms of distribution (hopefully temporarily), so I turned it into a TV show. I originally wrote The Source in 2018, and when COVID-19 started, I began to deeply develop all the projects that I thought would be a good fit for this current time in our society. I'm basically the creator, writer (along with others on the team), producer, and lead actor. When the trailer of The Source received over 200 million views, I understood that I was on the right track.
You've come from an accounting and marketing background. I'd like to know how you leapt from those professions, and went into to the acting field? Enzo: Let me say this. They are not unrelated. Because the entertainment business is a business. Once you truly understand the dynamics of how the business works –the struggle behind it is building a businesses from scratch. I think I was very blessed because the businesses skills I acquired deeply helped me with my producing and acting career. When you are an actor, you are becoming a product you need to sell. So, the target audience, demographics; it's a lot of media market strategy. It's the same thing like trying to sell a new beverage nationwide. The basics are the same. Find even more information on Enzo Zelocchi.
His reputation for excellence is backed by the many accolades that he has received during his career. Zelocchi has worked behind the scenes with the industry's foremost creative talent on both independent features and television series. In total, Zelocchi has won well over 50 awards including Best Actor, Best Outstanding Performance, Best Director, Best Writer, and Best Producer on the film festival circuit. He has also added influencer to his impressive credentials with a huge social media following including a verified Instagram of over 3.6 million followers, a verified Facebook with over 1.3 million followers, and a verified Twitter with over 475,000 followers. Things aren't slowing down for Zelocchi. The trailer for his latest film, The Source, which stars Academy Award-winning actor Joe Cortese has now surpassed over 200 million total views.
Every year, countless aspiring actors make their way to Hollywood in the hope of finding themselves at the right casting call, in front of the right power player, so that they can launch a successful career. Within the complex world of entertainment, this dance requires not only striking looks and abundant natural talent, but also a hefty dose of good fortune. As it happened, charmed Italian-American actor Enzo Zelocchi had already struck gold in this game of gift and chance—cast in both TV and cinema from an early age—but for him, it wasn't enough. Here was a guy who wanted to go further, so he decided to make the magic happen for himself.