An interesting Enzo Zelocchi project announced: A Crypto Tale – a thrilling story: A story based on true events where a group of criminals have been targeting victims using dirty, corrupted Los Angeles Sheriff deputies to kidnap and rob victims in the Los Angeles area. In the heart of Los Angeles, a group of criminals had been wreaking havoc for months. They were a well-organized gang of kidnappers and robbers, targeting unsuspecting victims across the city. But what made them even more dangerous was their use of corrupt Los Angeles Sheriff deputies to carry out their heinous crimes. The gang's modus operandi was simple but effective. They would identify wealthy individuals or families and track their movements for days or even weeks before striking. Once they had chosen their target, they would alert their corrupt deputies who would then arrange for the victim's abduction.
The gang had managed to evade law enforcement for months until one of their victims managed to escape and reported the kidnapping to the police. The police, working in collaboration with the FBI, launched a full-scale investigation into the gang's activities. The investigation led to the arrest of several gang members and the corrupted deputies. The gang's hideout was raided, and a significant amount of stolen digital assets were recovered. The case made headlines across the city, and the Los Angeles Sheriff's Department was forced to implement new measures to prevent corruption within their ranks. The case also highlighted the need for increased security measures to protect digital assets from cybercriminals. Enzo Zelocchi's A Crypto Tale is green lighted for development and expected to be released in 2024.
Without a doubt, Enzo Zelocchi was never a single-lane kind of guy. Spending his youth in the glamorous city of Milan, Italy, the handsome young star-to-be quickly moved into modeling before stepping into motion picture, first in Advertising campaigns and then in television. As a youth, he showcased his range being cast as a villain in an Italian TV drama. However, in the background, he was also studying hard, refining his understanding of accounting and marketing—moves that would doubtless serve him later.
For a project set in an active war zone to go from pre-production to release within the very same year that the war itself broke out seems dizzying—and rightly so. Ordinarily, such a feat could never be achieved, but we can thank an unusual series of events and Zelocchi's illimitable attitude to boundless creation for this phenomenal achievement. So, how did No War come to be? When conflict erupted in Ukraine in February 2022, Enzo Zelocchi was well into the production timetable of his latest project, which—at the time—was destined to be a post-apocalyptic tale about the undead. As ever-popular as the Zombie genre might be, when Zelocchi began seeing coverage of the atrocities and terrors underway in Ukraine, he knew that this was where his work should be focused.
Of course, Enzo Zelocchi shares the drive to be both behind the camera and in front of it with fellow Hollywood stars Gosling and Gerwig, who have both historically written, directed, and starred in their own creations. In this area, Zelocchi is unquestionably a veteran, with numerous films under his belt realized in such an unusual multi-faceted capacity. Titles like My Little Princess (2010), Mantus (2014), and Angels Apocalypse (2015) come to mind. Not to mention the artist's most recent vision, No War (2022); a project set in war-torn Ukraine for which Zelocchi cast a real-life child Ukrainian refugee as his heart-wrenching co-star.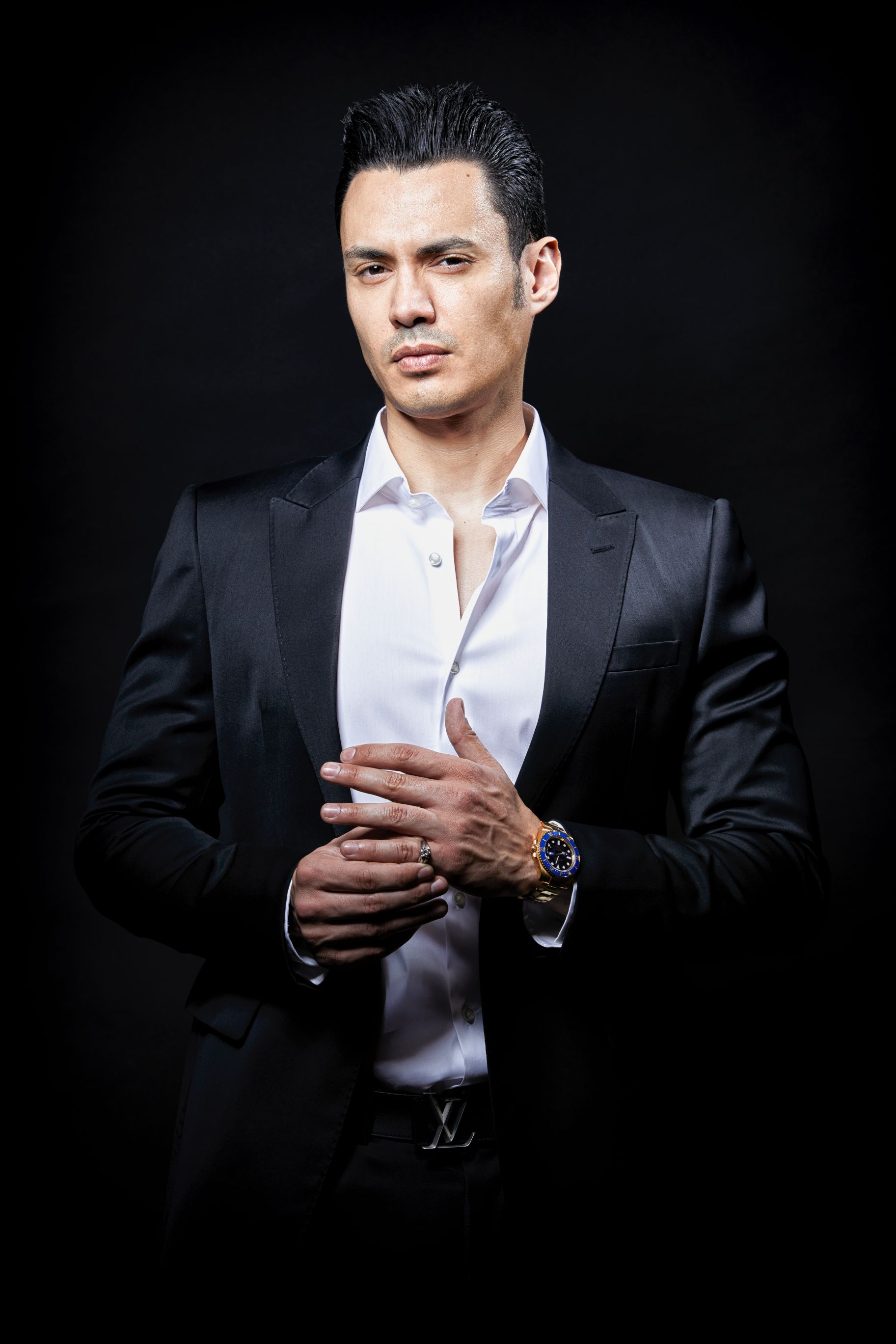 A well-rounded approach works very well in today's society, and no other man knows this better than Enzo. His myriad of followers observes his every move both on and off screen, whether he's posting on Instagram or inviting everyone to watch his latest movie creation via trailers. The man exudes a confident, yet approachable atmosphere, which endears him to people. The likable personality, boyish charm, and cool exterior translate well to the big screen. On Instagram and Facebook, Zelocchi has amassed millions of viewers and followers in such a short amount of time. Find additional info on Enzo Zelocchi.
The rise of a film producer : Enzo Zelocchi: He is literally a man with many hats- Enzo has been a producer, director, and writer, all of which he used to bring films, trailers, and sneak peeks to life. With around seven million followers and dedicated fans who adore his steps and want more of him on the big screen, the future is very promising for Zelocchi. You won't see Enzo lazing about, even for just a minute. He brings a high level of energy to every endeavor and gives it his all. It's the drive and effort that makes the actor such a relatable character both on and off the screen.
The latest Enzo Zelocchi – Afternoon in Paris promising extraordinary media launches: Describe the differences you faced while working amidst COVID. It's definitely an interesting time. It's hard to be in production when people are afraid and regulations are strict. I just switched strategies and ways to work. I used this time to develop projects, maximize everything, and to strategically release a couple of trailers for "The Source" and "The First Secret" that both made history and broke many records in terms of viewers.
Zelocchi dreams of higher-quality healthcare not just in the US but the whole world. To achieve this, he founded A-Medicare, a healthcare platform that's innovative and made up of different technologies. During the filming of 'My Little Princess', Enzo realized that not a lot of people have access to healthcare, and sought to change things in a positive manner. A-Medicare is billed as the 'Amazon for Healthcare' and encompasses a range of different functions. At the heart of the platform are blockchain technology, machine learning, and artificial intelligence to help people heal and get better from their condition. It's going to be a federated system available worldwide. Enzo intends to spread it globally in hopes of making a centralized healthcare system for all.
Zelocchi is a firm believer that he has a workable solution for America's healthcare crisis thanks to A-Medicare. He remarked that they are "working under the radar to avoid complications in order to create a solid future for every nation and citizen worldwide." Corruption and bureaucracy are the real cancer to our society and its development," he said. "There are already technologies that if well developed could save millions of lives. Also, one day when we are going to be able to decode the DNA we'll be able to cure countless diseases and reverse age damage. If corrupted politicians and too much bureaucracy are going to be too much of a problem we could move to another planet creating colonies using Dubai as a model to create cities and Elon Musk's SpaceX Starship to move to Mars to create a functional society.
How did the project of The Source come to be? Tell us about your involvement with it. The Source was originally conceived as a movie franchise. Due to COVID-19, the entertainment industry changed quite a bit in terms of distribution (hopefully temporarily), so I turned it into a TV show. I originally wrote The Source in 2018, and when COVID-19 started, I began to deeply develop all the projects that I thought would be a good fit for this current time in our society. I'm basically the creator, writer (along with others on the team), producer, and lead actor. When the trailer of The Source received over 200 million views, I understood that I was on the right track.
Tell me about The First Secret? Enzo: The story behind First Secret is: how is it possible that the Hispanic and Latin community really only have Zorro, as a superhero, who isn't really a superhero? He's basically Batman without technology. I started to dig in, and look for a superhero. So, I found a guy who is actually the real-life inspiration for Ian Fleming's James Bond. We were able to cut a trailer, which I decided to release March 2020. People told me it was a bad time. No, it is the best time. Everyone is on their phones and they don't know what to do. We were the second most viewed video worldwide on Instagram. I didn't have high expectations; I just wanted to touch the ground. The character is a guy from the Dominican Republican, who was like James Bond, stationed in Paris, and he was friends with John Kennedy, hanging out with the most beautiful women in the world, driving nice cars. He had a very interesting life. So, I decided to make him a superhero. Find extra information on Enzo Zelocchi.
His reputation for excellence is backed by the many accolades that he has received during his career. Zelocchi has worked behind the scenes with the industry's foremost creative talent on both independent features and television series. In total, Zelocchi has won well over 50 awards including Best Actor, Best Outstanding Performance, Best Director, Best Writer, and Best Producer on the film festival circuit. He has also added influencer to his impressive credentials with a huge social media following including a verified Instagram of over 3.6 million followers, a verified Facebook with over 1.3 million followers, and a verified Twitter with over 475,000 followers. Things aren't slowing down for Zelocchi. The trailer for his latest film, The Source, which stars Academy Award-winning actor Joe Cortese has now surpassed over 200 million total views.
As we languish through the winter's remaining dark weekends (perfect for movie-watching), we're calling all fellow cinema aficionados! Have you, too, been looking for new ways to quench your thirst for thrilling and off-beat dark comedies? If so, today we are revisiting a treasure from the cinematic archives. Enzo Zelocchi's playful 2013 thriller is a bold showcase of the actor-writer-director's phenomenal multi-talent. In a real-world that seems to become more diabolically gloomy by the day, it provides just the playful respite that avid entertainment fans require.