Enzo Zelocchi's A Crypto Tale make known publicly today: A story based on true events where a group of criminals have been targeting victims using dirty, corrupted Los Angeles Sheriff deputies to kidnap and rob victims in the Los Angeles area. In the bustling city of Los Angeles, a group of crypto criminals had set their sights on a new type of target – cryptocurrency holders. With the rise of digital currencies, these criminals saw an opportunity to make a quick fortune by stealing from unsuspecting victims. Their modus operandi was simple but sophisticated. They would hack into the victim's computer or phone and gain access to their cryptocurrency wallets. Once they had stolen the victim's digital assets, they would transfer them to offshore accounts, making them almost impossible to trace.
The investigation revealed that the gang had been using sophisticated hacking techniques to gain access to their victim's wallets. They had also been using social engineering tactics to trick their victims into revealing their passwords. The investigation led to the arrest of several gang members, but the mastermind behind the operation was still at large. It was suspected that the mastermind was operating from overseas and was using the gang in Los Angeles as his foot soldiers. Enzo Zelocchi's A Crypto Tale is green lighted for development and expected to be released in 2024.
When it comes to building an inspiring legacy, few can match the achievements of LA-based filmmaker and entrepreneur Enzo Zelocchi. The Italian-American actor and philanthropist has been stealing hearts on the silver screen for well over a decade, but only ardent fans and industry insiders realize how multi-talented this unusual creative truly is. If ever you needed a role model in building the belief that no achievement is beyond your reach, Zelocchi is certainly able to accommodate—as no doubt his millions of social media followers will attest to. Why? Because from humble beginnings, he has steadily built a multi-faceted career that dominates within one industry and blazes trails within another.
Excitingly, when taking a break from dashing through fictional minefields in his award-winning Hollywood projects, actor-director Enzo Zelocchi has made it his mission to make the American healthcare landscape far safer for us all to traverse. He might not be donning a cape to get the job done (although, who are we to say) but he's absolutely determined to be the hero. Zelocchi aims to utilize modern technology to democratize wellness for the masses. Reading like one of his action-packed scripts, the story will have you on the edge of your seat. Read on as we explore how a cinematic multi-talent branched out into the world of healthcare.
Without a doubt, Enzo Zelocchi was never a single-lane kind of guy. Spending his youth in the glamorous city of Milan, Italy, the handsome young star-to-be quickly moved into modeling before stepping into motion picture, first in Advertising campaigns and then in television. As a youth, he showcased his range being cast as a villain in an Italian TV drama. However, in the background, he was also studying hard, refining his understanding of accounting and marketing—moves that would doubtless serve him later.
Clearly, when it comes to pushing boundaries, Zelocchi is always undaunted. There can be no better example of this than in his latest release, No War; an emotionally charged and pulse-racing story set in contemporary war-torn Ukraine. Once again, Zelocchi stepped into the roles of writer, director, leading man, and producer—ensuring that every aspect of his vision was realized on the cinema screen. While other movie-making entities tend to function as slow-moving ships, often taking years to move from initial concept through to completion and release, that's not the case for Zelocchi's self-driven modus operandi. The sheer pace of the mastermind's creative process is made clear when we consider that he took No War from initial concept to release within a single year, not to mention, within the very same year that the war itself that serves as the story's backdrop broke out.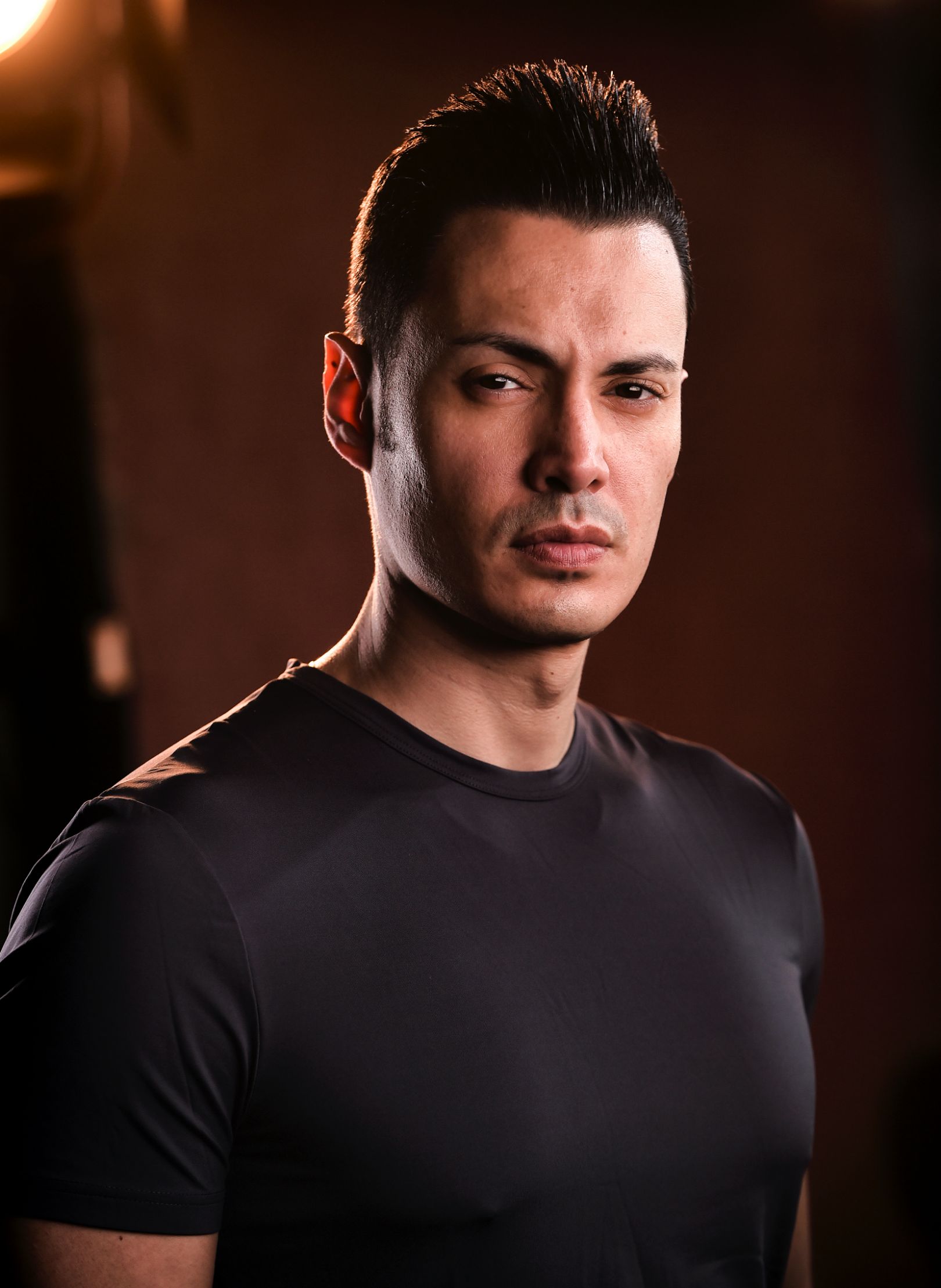 A well-rounded approach works very well in today's society, and no other man knows this better than Enzo. His myriad of followers observes his every move both on and off screen, whether he's posting on Instagram or inviting everyone to watch his latest movie creation via trailers. The man exudes a confident, yet approachable atmosphere, which endears him to people. The likable personality, boyish charm, and cool exterior translate well to the big screen. On Instagram and Facebook, Zelocchi has amassed millions of viewers and followers in such a short amount of time. Read additional details on https://tricitydaily.com/introducing-enzo-zelocchi/.
Get to know Enzo Zelocchi and some of his work: Enzo Zelocchi and A-Medicare: The entrepreneur's latest project is not in the entertainment industry but in healthcare. The launch of A-Medicare serves as an example of Zelocchi aiming to simplify medical complexities in the healthcare business. The inspiration came from the movie 'My Little Princess', where it was revealed that the healthcare system is difficult to navigate, especially for those who have a terminal illness like cancer. A-Medicare was launched as a solution to provide reduced costs and greater convenience. New and modern technology, including blockchain cryptography and machine learning, was introduced to make quality healthcare more affordable and viable. Zelocchi intends to launch the system to the whole world once it gains ground in the United States.
The latest Enzo Zelocchi – Midnight in Paris now live: You've starred in a variety of genres ranging from romance to drama to action films. What's the most challenging aspect of switching gears to fit each genre? Is there one that is your favorite? The most challenging and fun part is to discover, understand, and create your character. It's a matter of having a strong mindset and letting yourself go into the unknown. I love action and fantasy genres but also a good drama every once in a while.
Zelocchi dreams of higher-quality healthcare not just in the US but the whole world. To achieve this, he founded A-Medicare, a healthcare platform that's innovative and made up of different technologies. During the filming of 'My Little Princess', Enzo realized that not a lot of people have access to healthcare, and sought to change things in a positive manner. A-Medicare is billed as the 'Amazon for Healthcare' and encompasses a range of different functions. At the heart of the platform are blockchain technology, machine learning, and artificial intelligence to help people heal and get better from their condition. It's going to be a federated system available worldwide. Enzo intends to spread it globally in hopes of making a centralized healthcare system for all.
He opened up about My Little Princess, which he wrote, directed, produced, and starred in. The film earned a glowing review from Digital Journal, and rightfully so. "I gave a piece of my heart in that project," he admitted. "It was an interesting journey and a very good experience for me. I watched everything through the eye of a young father and I looked at this tragedy of how a family lives through it, which is horrible." "I put so much hard work and sweat in it. I tried to be very spiritual with it, and I wanted it to be authentic. The message in My Little Princess is love, faith, and family and I wanted to project that. I was very blessed since it earned me a lot of awards. Movies are like miracles, especially when they are successful enough to be seen," he said.
Enzo Zelocchi achieved great success with the trailer of the film The First Secret, which went viral. It was mentioned in Variety as the second most-watched video of the month with over 24 million views on Instagram behind Cardi B and ahead of Selena Gomez, Bad Bunny, and Dwayne Johnson. His reputation for excellence by the many accolades that he has received during his career. Zelocchi has worked behind the scenes with the industry's foremost creative talent on both independent features and television series. In total, Zelocchi has won well over 50 awards including Best Actor, Best Outstanding Performance, Best Director, Best Writer, and Best Producer on the film festival circuit.
Tell me about The First Secret? Enzo: The story behind First Secret is: how is it possible that the Hispanic and Latin community really only have Zorro, as a superhero, who isn't really a superhero? He's basically Batman without technology. I started to dig in, and look for a superhero. So, I found a guy who is actually the real-life inspiration for Ian Fleming's James Bond. We were able to cut a trailer, which I decided to release March 2020. People told me it was a bad time. No, it is the best time. Everyone is on their phones and they don't know what to do. We were the second most viewed video worldwide on Instagram. I didn't have high expectations; I just wanted to touch the ground. The character is a guy from the Dominican Republican, who was like James Bond, stationed in Paris, and he was friends with John Kennedy, hanging out with the most beautiful women in the world, driving nice cars. He had a very interesting life. So, I decided to make him a superhero. See more info at https://jpost.us/business/enzo-zelocchi-as-a-ceo-successful-medical-business-career-besides-entertainment-industry/.
Zelocchi spoke about working with master photographer Bjoern Kommerell. "I love that guy," he said. "Bjoern knows how to direct you and he gets me. The quality of his work obviously is way above average. He is top-notch, and one of the best. He has a great heart, he is a loving person and he genuinely cares. He loves to capture random moments and I love how he plays with lights. His amazing talent is being able to capture the 'real you' in the moment. Bjoen is one of a kind." For his fans and supporters, he said, "You surprise me every day, especially when I receive certain fan messages that impress me and move me. I feel really honored and touched in my heart."